Members: $25/hour
After 5 hours flat day/evening rental rate $125 + $20 cleaning fee.
Non-Members: $30/hour
After 5 hours flat day/evening rate $150 + $20 cleaning fee.
Events/meetings longer than two hours require 50% deposit 5 days before event
Any damage or excessive mess of the hall will be reflected in loss of damage deposit and possible additional fees. Any damages will the responsibility of renter and also paid for in full by renter
Events other than meetings of 2 hours or less require a damage deposit secured with in five days of the event, refundable with in max of five days after event
Volunteer or non-profit groups may inquire for a discounted or possible free availability for meetings
No liquor is to be served or allowed on property without provided proof of an obtained liquor license
Liquor licenses are to be obtained by renter
Maximum hall capacity shall not exceed 100 people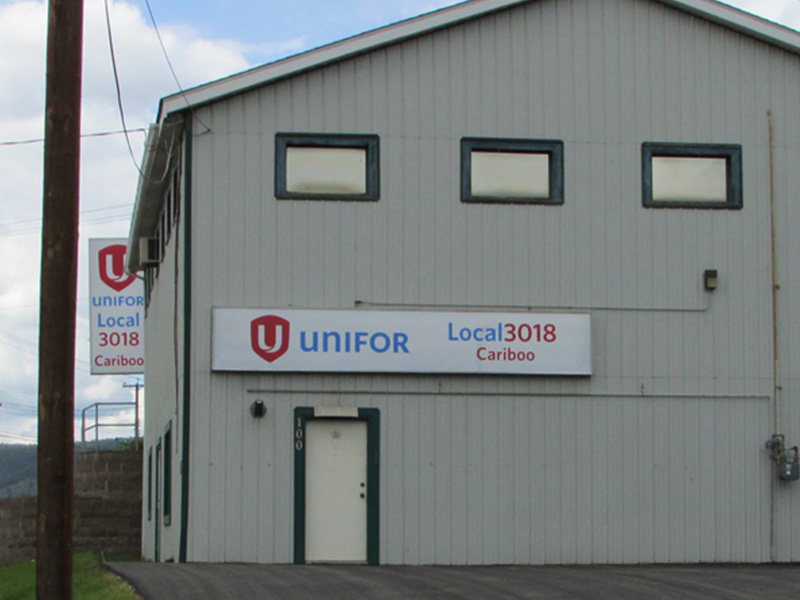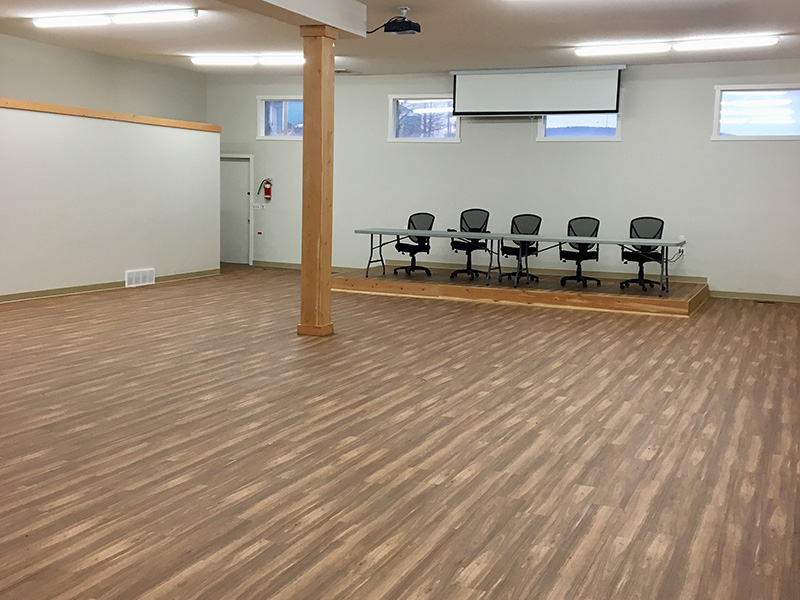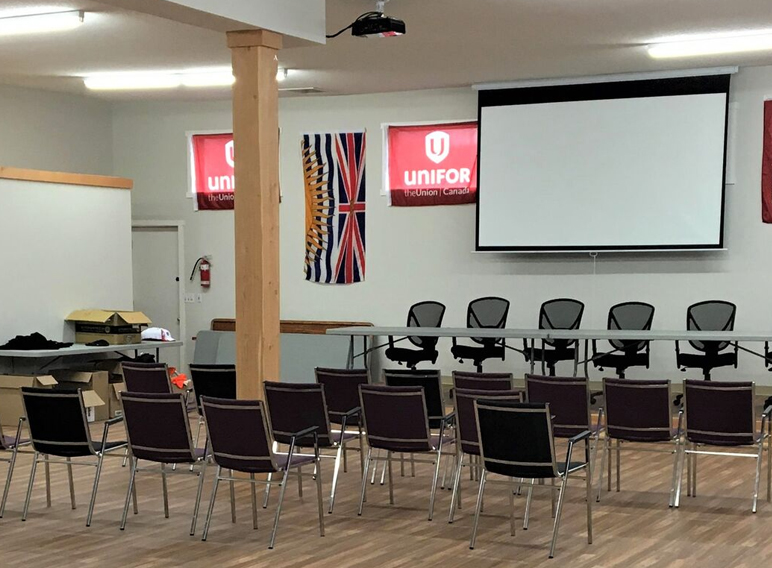 We also strongly recommend persons obtain liability coverage from a local insurance provider. Costs are approximately $100 for coverage of up to $2M – $3M, which can help protect the host from legal liabilities of their guests.
Cleaning fee may be waived if cleanup is completed by member renter only, up to and including the following list, and approved by executive:
Tables & chairs cleaned and stacked
Garbage removed from premises
Floors cleaned
Kitchen cleaned/appropriate for next renters
Bathrooms cleaned


As a local of Canada's largest private sector union, Local 3018 stands to promote the movement of improving the everyday lives of all working people. We believe every worker deserves to return home from a work environment free from harassment, and discrimination, healthy and safe every day and every worker has the right to full and complete compensation for work performed.